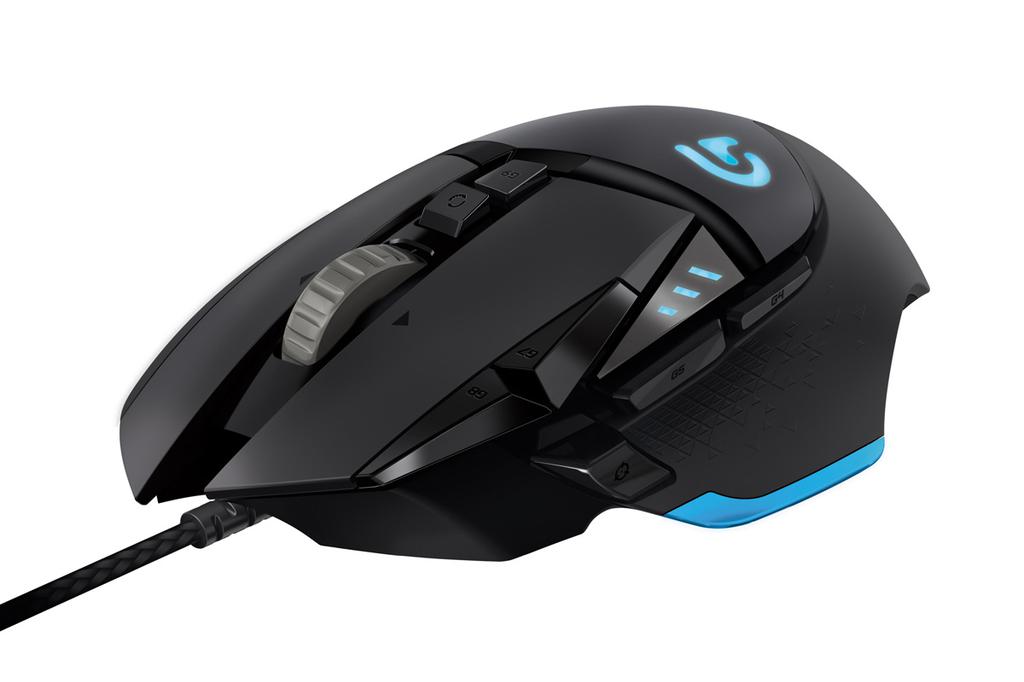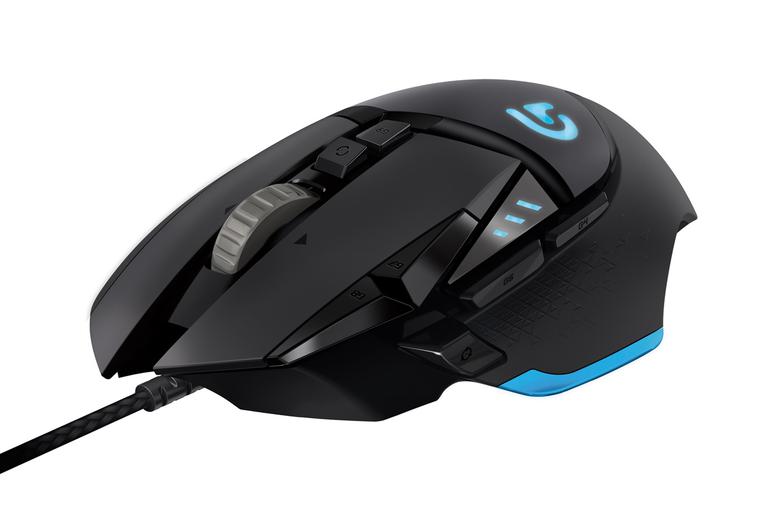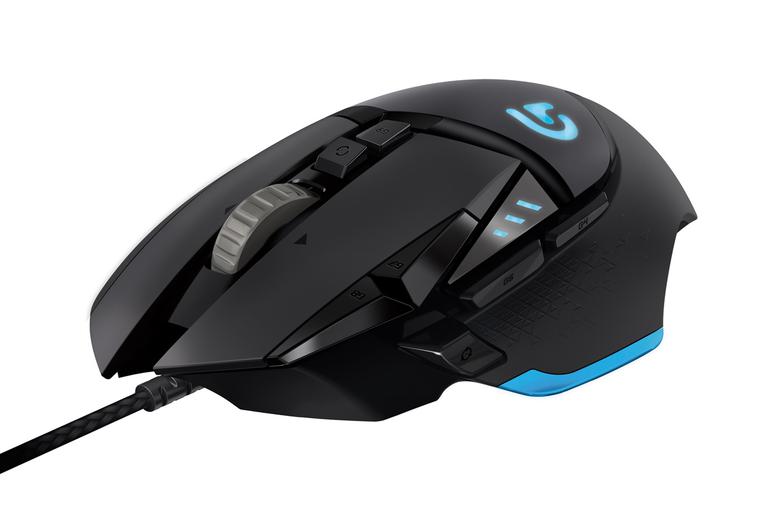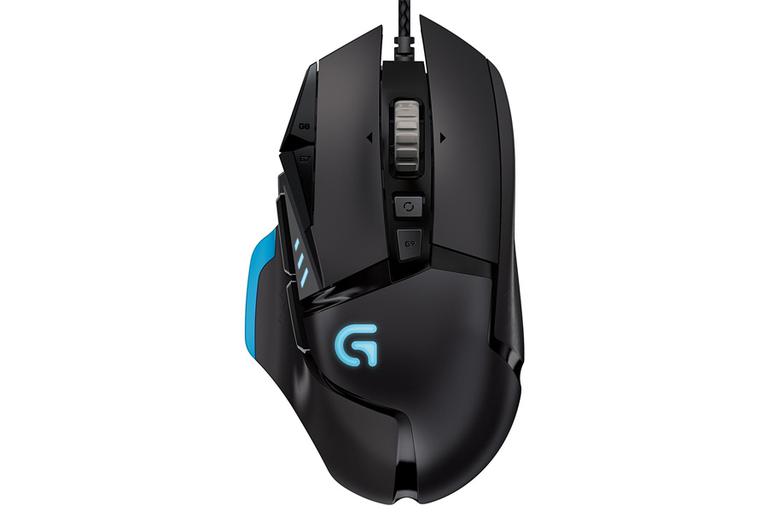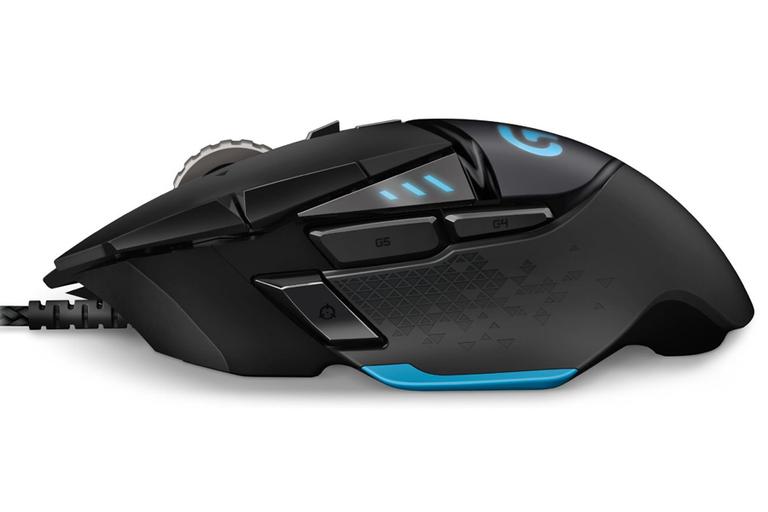 The Pros
Lighting is syncable;
11 customizable buttons;
Affordable;
Customizable weight.
The Cons
Scroll wheel is loud;
Design not ambidextrous.
The Logitech G502 is a firm gaming mouse with an excellent performance and a lot of useful features. The software allows you to make adjustments that can be either superficial or radical. Also, the weights that are included have a nice touch that further improves accuracy. Although some of the buttons are weirdly placed, and after extended use, the textured portions leave fingers feeling a bit worn down, still, the features, software suite, and attention to detail makes it superb!
If it ain't broke, don't fix it—tweak it. That's the idea behind the Logitech G502 Proteus Spectrum, a solid, well-made, high-performing gaming mouse primed for personalization. It's a highly customizable gaming weapon!
Ergonomics
The first impression of the G502 - it's not immediately comfortable. It fits in hand well enough, but the far-right side is textured for grip and feels a little strange. On the other side, the mouse is contoured for your thumb, which is quite nice. The rest of it is smooth plastic without anything particularly extraordinary.
The G502 has 11 programmable buttons that are easy to access. Also, just ahead of the place your thumb rests is a snipping button that allows you to change the DPI to its lowest setting.There are two buttons for back and forward just above the thumb rest. Next to the left-click button are the up-and-down DPI buttons. The mouse allows you to adjust the sensitivity of the mouse, and the levels can be improved with Logitech's software (more about it later). The good thing is that these buttons are out of the way so it's difficult to touch them accidentally, as well as there's a helpful light-up indicator that shows you which setting is currently active.
In the center of the mouse are located two more buttons; one that activates "hyper-fast scrolling" and one for switching game profiles.
When you flip the G502 over, you'll see an access panel that allows you to add a few 3.6-gram weights. They can be placed inside the mouse's belly to help balance its weight to your liking.
Software Solutions
The software of Logitech's G502 offers a ton of options for improving and customizing the mouse to your taste. All of the configurations can be stored either in pre-game on your computer or on the mouse itself. Also, the software searches your hard drive for games, as well as sets up default button profiles for them. In addition, the Logitech software has a surface tuning program, that allows the mouse examine your surface and set itself up to work optimally regardless of whether it's a mousepad or table.
Gaming
Switching from a regular mouse to the G502 feels as if switching from a flashlight to a laser beam at first. Elementary, ordinary tasks are easier, the mousing is more accurate, and it's incredibly responsive. The Logitech G502 is accurate for gaming and most of its range of buttons are convenient, but they are so many that it's weird trying to use them all. Having all of those extra buttons provides a great customization opportunity though.