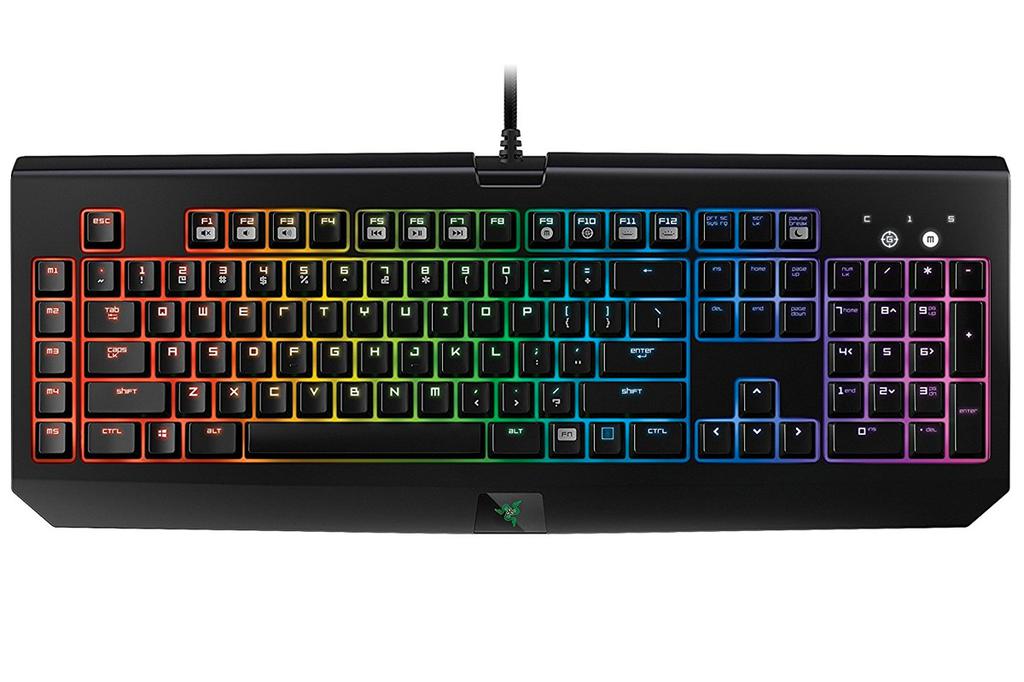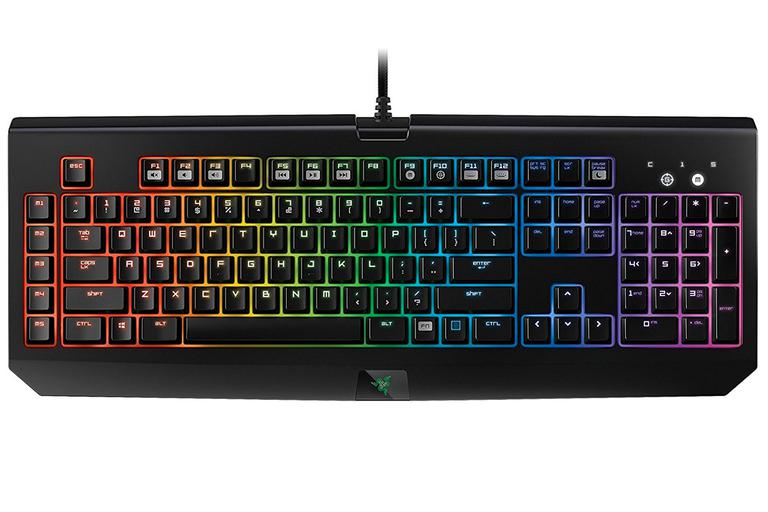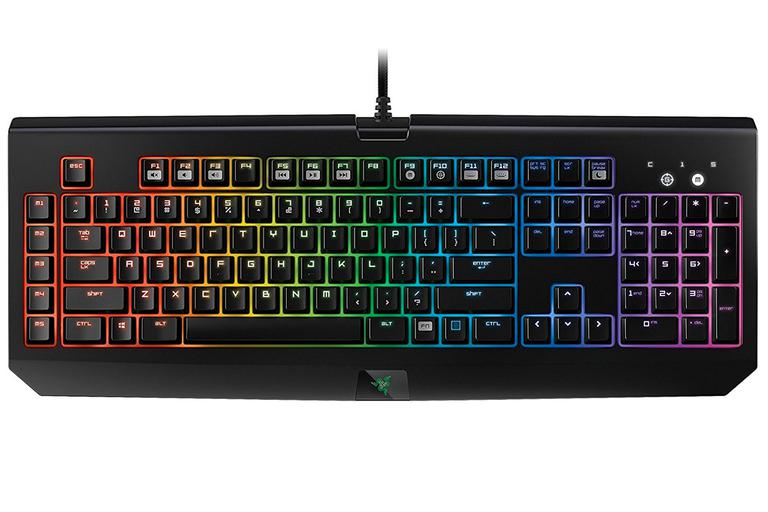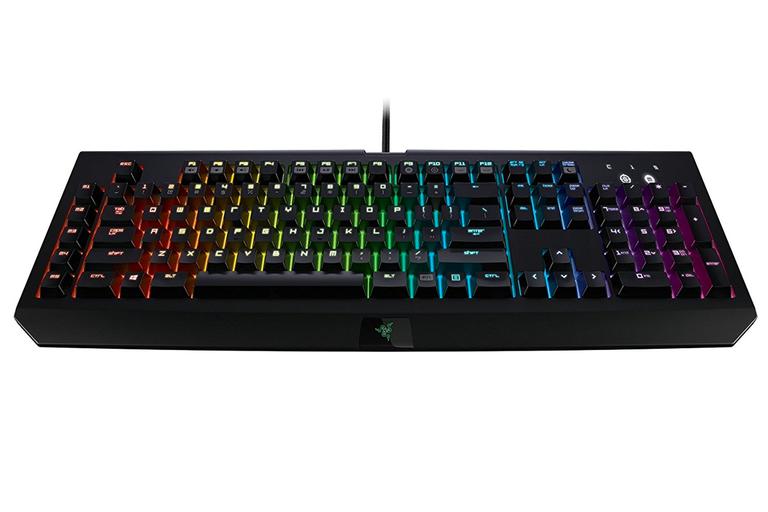 The Pros
Engaging design;
Extensive lighting options;
Great mechanical switch keys;
Comfy rest for wrist
The Cons
Very expensive;
Only one USB slot
Verdict
Razer BlackWidow Chroma V2 is a great mechanical keyboard that just about justifies its high price tag due to its' comfortable detachable wrist rest and plenty of customisation options.
The company has spent a lot of time perfecting the bespoke mechanical key switches for Razer BlackWidow Chroma V2 keyboard - and to good effect. The BlackWidow Chroma V2 is just about worth the many, many pennies it'll cost you but has everything gaming keyboards can offer!
Design
Good things come in big packages, at least in this case. The BlackWidow Chroma V2 takes a great deal of desktop real estate due to its dedicated row of macro keys, a full number pad and LED indicator screen on the top right. On top of that, the included, comfy, soft wrist rest is another lovely addition. It allows for lengthy play or typing sessions.
Razer Blackwidow Chroma is easy on the eye too because of its customisable lighting software. Every individual key can be set to any of the 16.8 million color options. They can also be saved to multiple profiles to allow you create lighting styles for individual games. In addition, the Chroma SDK lets developers create specific lighting schemes for their games, which can be put to use while playing.
The BlackWidow Chroma V2 has a braided cable that ensures that it won't get too tangled with other existing wires in the back of your gaming rig. However, it's quite disappointing that there's only one USB passthrough port where other keyboards offer two.
Performance
In order to compete with the likes of Cherry MX, Razer now produces three mechanical switch types of its own. The color-coded Orange, Green, and Yellow switches each have their benefits.
Basically, the Greens, which need very specific key presses, are excellent for the accuracy gamers desire, while the Yellows are more suitable for lower speed typing and FPS style games where the same key is pressed many times. But the Orange switches are somewhere between the two and equally durable.
The macro keys that are programmable (and has a dedicated LED panel letting you know when recording is taking place), may at first seem most useful for MMO players, but there could actually be some surprising uses for casual gamers as well.
There's a special gaming mode that disables the Windows key - an awesome feature for anyone that's lost a match simply by jumping out of a game with a random Windows key press. It's worth pointing out that all functions work also with Apple's macOS machines.
Additionally, if you notice yourself creating many custom profiles for lighting settings and macros, but wish to move with your keyboard away from your main gaming rig, you can chill. Razer's Synapse software saves all of your setting to the cloud. So, as long as you're logged in and the application is on another PC, all those customisations carry over with you.