PlayerUnknown's Battlegrounds landed on Steam Early Access with a big splash despite its unwieldy name. It has borrowed some mechanics from games such as H1Z1 and DayZ, as well as has a focus on what made those games fun while cutting out the dim downtime.
As a result, it's a competitive, fast-paced survival shooter with a heavy reliance on combat tactics.
Battlegrounds lack single-player campaign and any story because it has its foundation in a multiplayer mod for ARMA 2 (a realistic military shooter sim for PC).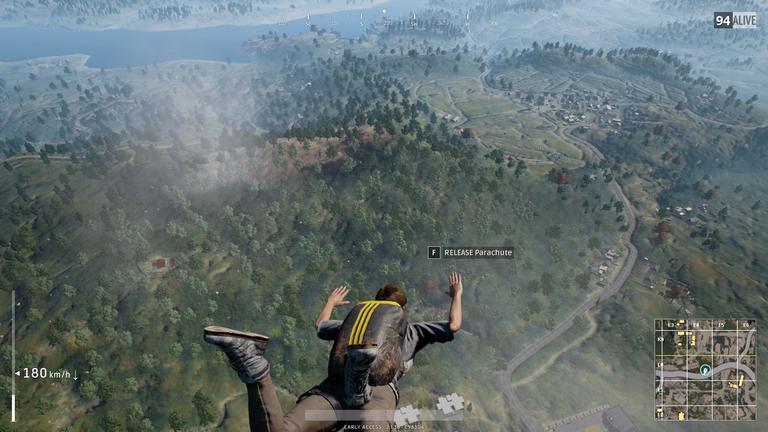 However, Battlegrounds is considered a "battle royale" game because it features competitive multiplayer mechanics and survival. In each match, there are 100 players that parachute onto a huge island from a plane that flies across the map from a random direction. The goal of the player is to be the last person standing. Player chooses when to jump from the plane, and right after the landing, starts the mad dash to find armor and weapons.
It's possible for players to land in secret areas, even with 99 other players in the game because the map is tremendous. But the game forces a confrontation by slowly shrinking the space with a field of toxic gas that approaches on a random location on the map.
This simple strategy cuts out the time of worrying about hunger or thirst meter, or crafting any items, but increases the need to hunt down players as soon as possible. The game quickly picks up the pace as the play space continues to reduce in size. In the Battlegrounds, cars and motorcycles can also be found, which are great for a quick transit. But by the end of the match, the play space will become so small that it's enough to see end-to-end. That means hiding ceases to be an option.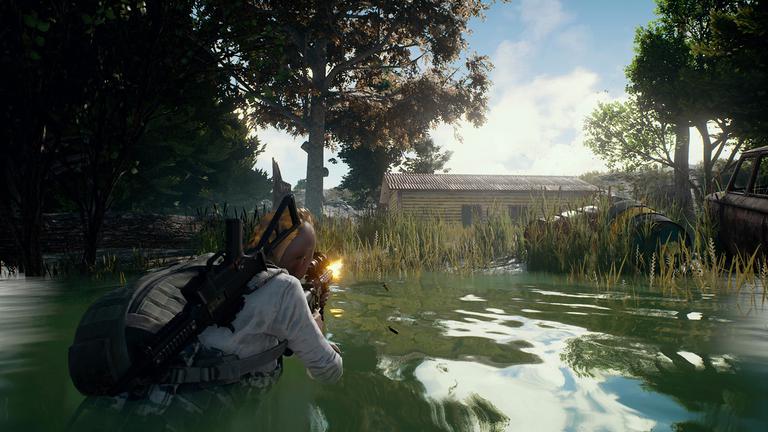 The key to the game is to pay attention to your surroundings because Battlegrounds' combat still has signs of its military sim heritage. Even if it's primarily a third-person shooter, you can still switch to first-person at any time. Keeping visual awareness is just as important as maintaining an ear out for player footsteps (especially indoors), so a gaming headset is highly recommended.
Players of the Battlegrounds can choose to queue up solo, with a friend, or with a team of players, and team size divides you into different matchmaking servers. Some private servers with modified rule sets exist already, but it can be a little difficult to queue up for it.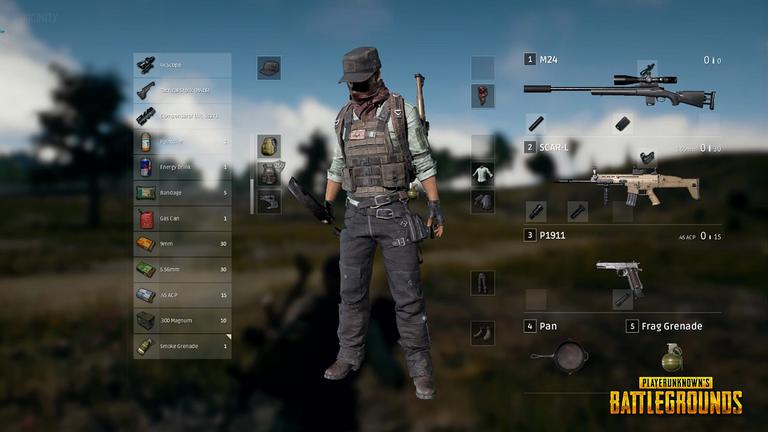 Battlegrounds is in a very stable state even if it's a Steam Early Access title. There are also weekly balance additions on top of monthly updates of the game guaranteed by the development team. But, of course, the game isn't without signs of an early development. It's a very CPU-heavy game to run, even at low settings. The visuals of the game are up to par with 2017 standards, but nothing that should warrant as strong a system as it needs. Getting in or near vehicles may cause games to crash, buildings may fail to be visible, and sound may cut in or out.
The phrase "unoptimized" gets told around quite often, but it really fits the bill for this game. There's a lot being promised for this game in the next year, but with a foundation this addicting, it's already worth the price of entry.