For those that enjoy MOBAs, Multiplayer Online battle arenas, the idea of being able to play a portable version of the game they may well have been loving for years is something equally beautiful and terrible to think about. On one hand, the shaken complexity inherent in the genre from the diverse amount of heroes, items and the combinations they create, can be mind bubbling. A truly difficult thing to replicate on a touch-based mobile genic device.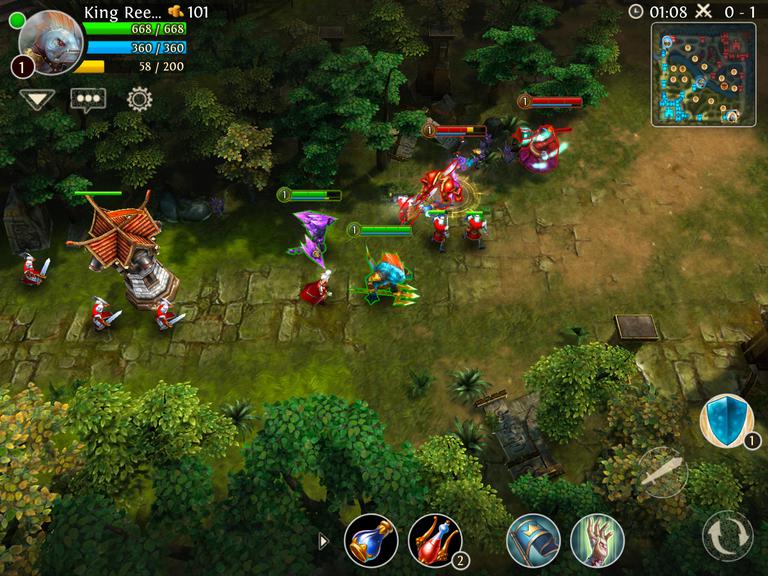 On the other hand, actually playing while on the go could be the perfect way for the genre addict to get their play during the day. Heroes of Order & Chaos hold so much potential in its beautifully executed game. It's something manageable on either iPhone or iPad devices, but connectivity issues and refusal to balance the game towards shorter matches make it a hard game to love. In the ordinary course of the game, you'll find a self-automat with two to four other teammates versing in equal number foes while wielding the magical powers of one of the several heroes.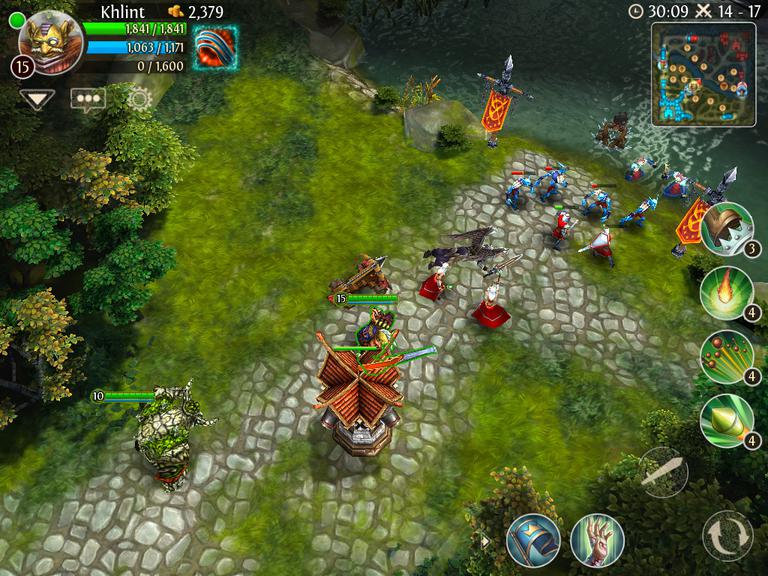 Their skills are diverse and manipulating heroes couldn't be easier as the game accepts multiple inputs. You can easily make use of the virtual buttons, switching targets slowly at the tap of a button or you can simply tap the screen moving to the spot dictated or targeting enemies with your skills. Of course, all this comes with a high learning curve. With so many champions with great skills and a mind-blowing amount of items to equip them with, you'll be forgiven for thinking it's all too much.
Thankfully you can test your skills against controlled opponents, though the simplicity will give you a false sense of security when you come versus human opponents.
Unfortunately, reaching that stage is harder said than done. Matchmaking spends most of the time either being broken or sitting there doing nothing, which is a shame as you'll need arranged matches to earn experience and gain currency to spend on champions.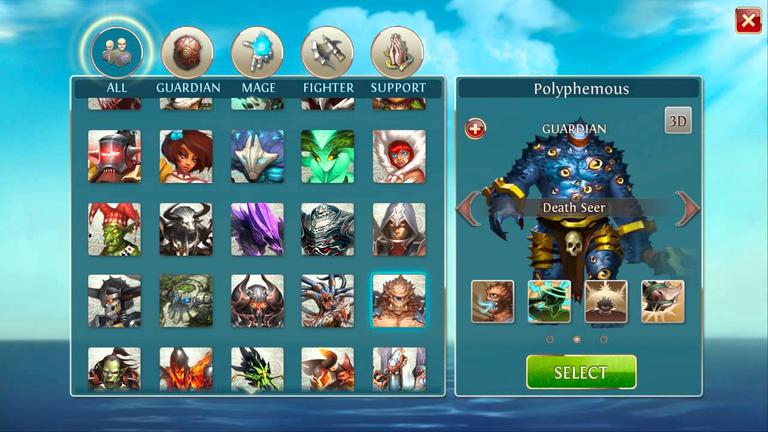 More importantly, it cuts the game off the knees with frustrated players refusing to wait around for matches that already take upwards to 30 minutes to complete. It's a critical misstep on Gameloft's part and one that hopefully doesn't kill the title as it is a truly exciting experience once you do end up in a match. The game is free and controlled opponents are available, there is no reason to not try it out for yourself. But if online players isn't smoothened out soon, it's going to be getting another multiplayer ghost town.